ICBC Standard Bank Announces New Hire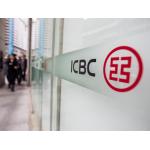 ICBC Standard Bank Announces New Hire
ICBC Standard Bank Plc ("ICBC Standard" or "the Bank") announces the appointment of Jinny Yan as Chief China Economist, located in London and reporting to Guido Haller, Head of FICE Markets.
Jinny Yan joins the Bank from Standard Chartered, where she was most recently a Senior Economist, Global Research. She covered key China-Europe macro topics with a focus on Renminbi internationalisation. She started her career at Standard Chartered in 2006, in economist roles covering China (based in Shanghai), and supporting the Chief Economist. Jinny also headed up the European RMB Solutions team in 2014, and chaired the Education and Marketing stream of the City of London's Renminbi initiative.
Jinny will lead China markets and strategy research at ICBC Standard Bank, working across teams in the Bank to develop content for clients across fixed income, currencies and equities. She will be the senior point of contact at the Bank on markets and macro related China views, and will play a key role in establishing ICBC Standard Bank as the go-to expert on China, globally.
Guido Haller, comments, "ICBC Standard Bank is in a period of growth, with a number of strategic hires across the business which demonstrates our deep commitment to becoming a leading player in fixed-income and FX markets for international corporates accessing the Chinese market, and Chinese corporates accessing the international markets. We are pleased to have appointed Jinny to this new role, which will be crucial in enabling us to better serve our clients' interests and develop our business."
Free Newsletter Sign-up