GFT Appoints Reena Patel as a Principal Consultant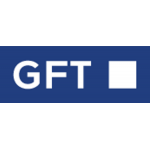 GFT Appoints Reena Patel as a Principal Consultant
GFT, the leading provider of advisory, business consulting, IT and software services to the financial services community, today announces that it has appointed Reena Patel as a Principal Consultant within its growing Data practice.
Reena joins GFT UK from UBS where she worked extensively within Financial Delivery. In the past two years she has predominately focused on strategic financial, treasury and client performance management solutions.
With a focus on data governance and quality, Reena will be enhancing existing GFT offerings and developing new data practice services in order to help institutions achieve regulatory compliance, and increase their business efficiency.
Nick Weisfeld, Head of the Data Practice at GFT said: "Reena brings with her valuable experience that will help her to play an integral role in building our data franchise into an industry leading capability."
Free Newsletter Sign-up