GFT Appoints Andrew Scotland as Head of Agile & Continuous Delivery Practice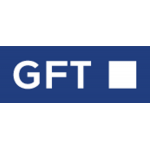 GFT Appoints Andrew Scotland as Head of Agile & Continuous Delivery Practice
GFT, the leading provider of business, design and technology consulting to the financial services community, has appointed Andrew Scotland as head of the newly created Agile & Continuous Delivery Practice.
Andrew joins GFT from Deutsche Bank, where he performed a number of senior programme and portfolio management roles, many of which included the use or adoption of Agile and Lean delivery approaches. This included the successful introduction of a scaled Agile approach to delivery on one of the banks largest and most complex Risk Calculation platforms. He has over 12 years' experience of working with and leading Agile teams and programmes, including being instrumental in the large-scale adoption of Agile and Lean delivery practices across the BBCs digital teams.
At GFT, Andy will lead a specialist team within Design & Technology Consulting, where he will utilise his skills and knowledge gained in Programme and Project Management, Business Change and Transformation, Governance, Agile and Continuous Delivery.
Andrew Scotland, Head of Agile & Continuous Delivery at GFT, commented, "At a time when technology is a key enabler of change and transformation within the financial industry it is vital that projects and programmes are set up to deliver value frequently, incrementally, predictably and transparently, in a way which allows them to be responsive to the new normal of constantly emerging requirements driven by digital and regulatory agendas. I am delighted to be joining GFT, a company with an excellent reputation for enabling clients to realise value through the delivery of digital and technology solutions enabling change and transformation."
Steve Lewis, Head of Design & Technology Consulting at GFT, said, "Andrew will be injecting new energy into our delivery approach, kick-starting and evolving our new Agile & Continuous Delivery Practice. He has vast experience of iterative development in highly complex delivery environments. In introducing Agile he has looked beyond a software development lifecycle to assess the impact of its introduction on the wider organisation, including integration with business change and complex application and project portfolios. I am delighted he is joining GFT to help us expand and evolve our offering, and I am very much looking forward to working with him."
Free Newsletter Sign-up