FICO Appoints Former of Silicon Valley Claus Moldt as CIO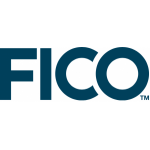 FICO Appoints Former of Silicon Valley Claus Moldt as CIO
FICO unveils appointment of Claus Moldt as chief information officer (CIO). Moldt, a respected IT industry veteran, brings exceptional experience leading teams responsible for the operation of large-scale, high-availability, mission-critical technology platforms.
"As we prepare to introduce the next-generation FICO® Decision Management Suite, the time was right to bring on an IT leader who could support the delivery of this groundbreaking platform for the development and deployment of advanced analytics solutions," said Stuart Wells, EVP and chief technology officer, FICO. "Claus is ideally qualified to ensure that our IT infrastructure operates securely, reliably and to the high technical standards that our customers across the globe have come to expect."
Prior to joining FICO, Moldt was CEO of mPath, an enterprise-scale rapid mobile application development platform built from the ground up on Amazon Web Services. Before that he was the global CIO and senior vice president of service delivery at Salesforce, where his teams were responsible for day-to-day operation of the internal and external infrastructure, including capacity planning, availability architecture, disaster recovery, datacenters, network, servers and storage infrastructure. He previously held leadership positions at eBay, Oracle and Loudcloud.
"The world is moving quickly to develop and deploy advanced analytic applications that enable the automation and optimisation of business decisions," said Claus Moldt. "FICO is establishing a new platform that will become the next industry standard. The opportunity to be part of introducing and scaling it up is very exciting."
Free Newsletter Sign-up