E*TRADE Financial Corporation Welcomes Kevin T. Kabat to Board of Directors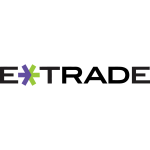 E*TRADE Financial Corporation Welcomes Kevin T. Kabat to Board of Directors
E*TRADE Financial Corporation (NASDAQ:ETFC) today announced that Kevin T. Kabat has been appointed to the Company's Board of Directors.
Mr. Kabat served as Chief Executive Officer of Fifth Third Bancorp from 2007 to 2015, where he was responsible for overseeing the strategic direction of the Company. Mr. Kabat also served as President of Fifth Third Bancorp from 2006 to 2012, Chairman from 2008 to 2010, and Vice Chairman from 2012 to 2016. Prior to these roles, Mr. Kabat served as Executive Vice President where he led both retail and affiliate banking. Prior to joining Fifth Third Bancorp, Mr. Kabat spent 20 years at Old Kent Bank (acquired by Fifth Third Bancorp in 2001), where he served as Vice Chairman and President.
"Kevin is a terrific addition to our board," said Paul Idzik, Chief Executive Officer of E*TRADE Financial Corporation. "As a seasoned financial services veteran, Kevin brings invaluable perspective to the governance and oversight of our Company, and we are grateful to welcome him to the team."
Mr. Kabat holds a B.A. in Behavioral Science from Johns Hopkins University and an M.S. in Industrial / Organizational Psychology from Purdue University. Mr. Kabat is a member of the Board of Directors of Unum Group and NiSource Inc. Mr. Kabat also serves on the Cincinnati Business Committee and the Executive Committee of the ArtsWave Board of Trustees. He also served as co-chairman of Cincinnati Children's Hospital Medical Center's "Change the Outcome" campaign and was chair of the United Way of Greater Cincinnati's 100th anniversary campaign.
Free Newsletter Sign-up