DueDil Co-Founder Justin Fitzpatrick Appointed to CEO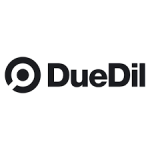 DueDil Co-Founder Justin Fitzpatrick Appointed to CEO
Today DueDil, the company information platform, announces that the company's Co-Founder and COO Justin Fitzpatrick has been appointed Chief Executive Officer.
Having co-founded the company in May 2012, Justin has been instrumental in DueDil's growth in his previous role as Chief Operating Officer (COO). With enterprise sales up nearly 100% year on year for the past three years, DueDil continues to gain momentum as the UK's leading solution to help businesses identify new opportunities and mitigate risk.
Prior to DueDil, Justin established the Asian and European operations for two other venture-backed tech companies. More recently, he co-founded Innovate Finance, a global fintech members' association, where he served as a Non-Executive Director for 3 years.
"Over the last seven years, we've been guided by a single driving force: to use information to fuel a more informed and connected economy. The year ahead is going to see DueDil's transformation into a truly global company. Our API is being rapidly adopted by some of the world's largest financial institutions, and our technology gives us an advantage in expanding our data coverage. We're well on our way to achieving our mission of becoming the world's most complete source of private company information." – Justin Fitzpatrick, DueDil CEO
The announcement comes as DueDil founder and outgoing CEO Damian Kimmelman steps down from daily operations after 7 years with the company to pursue a new venture in the US consumer lending space. Spearheading the company, Damian grew the business from covering 3 million companies to 130 million, gaining acclaim in 2014 as "International Entrepreneur of the Year" by former UK Secretary of State for Business Vince Cable.
Damian welcomes Justin in to his new role as CEO today: "There is no one better equipped to take my place than my co-founder, Justin. As COO he has countlessly proven his strength of leadership, and his complete alignment with this company's values. "
Free Newsletter Sign-up