Dovetail Hires Mark Wilson as Head of Emea Sales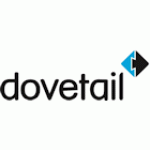 Dovetail Hires Mark Wilson as Head of Emea Sales
Dovetail, the provider of payments and liquidity management solutions, expands its sales and account management team and the appointment of Mark Wilson, as Head of EMEA Sales.
The last 12 months have seen a substantial increase in the Dovetail sales opportunities as more and more banks, of all sizes, increase their focus on payments (particularly instant payments), as a core aspect of their digital transformation programs. This expansion, combined with Dovetail's growing client base of market leading banks, has prompted the increased sales and account management resourcing.
Mark Wilson joins Dovetail to lead and grow the EMEA sales team after two years as Head of Europe at Intellect and, prior to that, 15 years with Fundtech (now part of D+H), latterly as Head of EMEA. To leverage his vast experience in the progressive transformation of banking payments systems, Peter Cremona moves to a new account management role, focusing on a number of key accounts, to add strength and depth to these important relationships.
Commenting on his appointment Mark said, "The market is evolving rapidly so banks need to work with a vendor that can offer out of the box solutions and a base for progressively transforming their payments infrastructure. Get the vendor choice right and a bank can accelerate implementation, reduce integration risks and, at the same time, have digital transformation options aligned to their business priorities. In my experience Dovetail is unique in both this respect and its focus on payments, so I am really excited at the opportunities. I can't wait to get going".
Paul Morris, Dovetail's SVP Sales said, "With the payments market growing strongly in all segments, it's all the more important that we continue to appoint the very best. With Mark we have someone with genuinely proven expertise and excellent experience, so his addition further strengthens our team".
Free Newsletter Sign-up