Dion Global Solutions Appoints Benjamin Wawn as Pre-Sales Consultant OMS Solutions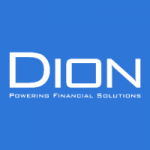 Dion Global Solutions Appoints Benjamin Wawn as Pre-Sales Consultant OMS Solutions
Dion Global Solutions, the financial technology firm for global markets, today announced the appointment of Benjamin Wawn as Pre-Sales Consultant OMS Solutions.
Dion Country Manager Australia & New Zealand, Simon Smyth, said Mr Wawn's appointment will strengthen Dion's Australian client focus.
"Benjamin comes to Dion Global Solutions with a strong background in electronic trading systems, equities and derivatives," he said. "We are fortunate to add his skill set to our team and look forward to his contribution as we grow our regional market share and deliver innovative trading solutions to our clients."
Mr Wawn most recently worked with the Global Execution Services team at ABN AMRO Clearing Bank where he was responsible for the connectivity management and administration of electronic trading systems used by their clients. Prior to ABN AMRO Benjamin worked in a range of senior roles at Gleneagles Securities.
Dion Global Solutions launched in Australia in late 2015 providing innovative trading solutions. Their mobile trading solution, the first of its kind in Australia, delivers sophisticated trading services, once the preserve of the big banks, at a price point small and medium sized brokers can afford. These services can also be white labelled to allow small broking firms to offer branded trading portals to their clients comparable to those on offer from the biggest participants in the retail trading market.
The firm is targeting tier one and two brokerage firms as well as retail and investment banks.
In August Dion announced the delivered of a new market data app to Chi-X Australia. The Chi-X real time prices app is the first application in Australia to deliver royalty-free, real-time market prices on Australian equities and Chi-X investment products straight to subscriber's mobiles
Free Newsletter Sign-up