Convergex Names Kelli Annequin Chief Marketing Officer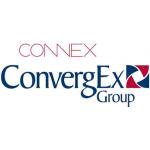 Convergex Names Kelli Annequin Chief Marketing Officer
Convergex, an agency-focused global brokerage and trading related services provider, today announced the appointment of Kelli Annequin as its new Chief Marketing Officer (CMO). During her twenty years of experience in the global financial services industry, Ms. Annequin has developed and implemented global marketing initiatives at several industry-leading firms.
"As Convergex expands and we grow our service offering, Kelli's proven ability to connect with diverse financial industry businesses and their clients will be paramount," said Eric Noll, Convergex president and chief executive officer. "Kelli's strategic marketing and brand building experience will be instrumental as we continue to raise our profile as a leading agency-focused broker-dealer."
In her role as CMO, Ms. Annequin will have responsibility for all global marketing and communications initiatives across all Convergex businesses, including equity execution solutions, options trading and technologies, commission management and prime services. She will also be a member of the company's Executive Committee, contributing to overall business strategy.
Prior to joining Convergex, Ms. Annequin was head of marketing at Jane Street, where she led the firm's client-facing global marketing. Earlier, she served as managing director and head of global marketing at Knight Capital Group and was a co-founder of Knight's Women's Professional Network. She has also held senior marketing, communications and business development positions at Weeden & Co., Citigroup, Portware and Susquehanna International Group. Ms. Annequin is a member of Women in ETFs, a professional forum dedicated to furthering the careers of women in the exchange traded funds industry.
Free Newsletter Sign-up