Chris Brockett Joins MainStreet Bank as President.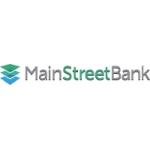 Chris Brockett Joins MainStreet Bank as President.
MainStreet Bancshares, Inc. named Charles Brockett as President of MainStreet Bank and MainStreet Bancshares, Inc. today. As President, Brockett will also hold a seat on the Board of Directors of MainStreet Bank as well as MainStreet Bancshares, Inc.
Brockett most recently held the position of Executive Vice President, Director of Operations at EagleBank. Mr. Brockett held this position beginning in November 2014 (following Eagle Bancorp's completion of its acquisition of Virginia Heritage Bank) until May of 2016. In this role, Mr. Brockett had direct oversight responsibility for all of the retail banking operations, deposit and loan operations, information technology, residential lending operations, marketing, and facilities.
His tenure at Virginia Heritage Bank began in 2004 where he was one of the founding seed investors and worked throughout the initial capital raise, regulatory application, and ultimate opening in November of 2005. He served on the Board of Directors throughout the Bank's existence as well as Chief Financial Officer and in 2010 assumed the role of Chief Operating Officer. A summary of primary duties included oversight of residential lending, credit management, participation on the Officer and Executive Loan Committees, Chair of ALCO, enterprise risk management, compliance, accounting & reporting, budgeting & strategic planning, capital planning, and investment portfolio management, all operation functions, human resources, and facilities. At the time of its acquisition by Eagle Bancorp, Virginia Heritage Bank had grown to approximately $950 million in assets with five branches.
Mr. Brockett spent the majority of his career in banking, having started his banking career in 1980 with First Commercial Bank in Arlington, Virginia. During his nearly 16 years with First Commercial Bank until its sale to United Bankshares in 1995, he held positions of increasing managerial responsibility at the retail level, loan accounting and servicing, operations, consumer lending, commercial lending and Chief Financial Officer. During his tenure at First Commercial, Mr. Brockett also served as a member of the Board of Directors. Mr. Brockett is a licensed Certified Public Accountant in the Commonwealth of Virginia.
"We are thrilled that Chris is joining MainStreet in such an important leadership capacity," said Chairman & CEO Jeff W. Dick. "Chris is an absolute commodity in Northern Virginia, with a very loyal following. I am certain that with the addition of his leadership, we will continue our trend of aggressive growth and revenue diversification."
Brockett adds, "I love community banks and what they stand for. I am a second generation community banker and this business is certainly in my DNA. MainStreet is great fit for my style, and I look forward to being a part of this very successful team. I am very excited about the opportunity and eager to assist in achieving MainStreet's strategic objectives."
Free Newsletter Sign-up