Calypso Appoints Chief Product Officer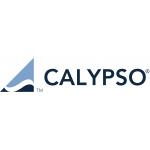 Calypso Appoints Chief Product Officer
Calypso Technology, Inc., the standard for treasury and capital markets software, has appointed Pedro Porfirio as Senior Vice President, Chief Product Officer. In this role, Porfirio will be responsible for overall product strategy, driving product development and innovation across Calypso's solutions.
Prior to joining Calypso, Porfirio spent 15 years in leadership roles in Europe and the Americas in FX and rates trading in both cash and derivatives. He was previously at State Street, Dresdner Kleinwort and Lehman Brothers. Most recently, Porfirio was Managing Director, Head of Interest Rates Derivatives Trading at Jefferies International Ltd in London where he was instrumental in setting up the interest rate derivatives operations front to back.
"We are thrilled to have Pedro join Calypso. He is an accomplished leader with deep experience in capital markets trading and technology," said Charles Marston, Executive Chairman. "Pedro will drive further innovation and standardization in our product offering as we continue to provide greater value for our customers in capital markets, treasury, investment management, central banking and clearing."
"Calypso has tremendous depth and has earned an excellent reputation as the supplier of cross- asset front-to-back technology to financial institutions," said Porfirio. "I welcome the opportunity to continue to drive the product strategy and innovation to deliver the next generation solutions for consolidation and growth."
Calypso continues to make significant investments in the product with over 50% of its staff dedicated to research and development. Porfirio will be based in Calypso's London office, with the global team reporting to him.
Calypso is a Leader in the Gartner Magic Quadrant for Trading Platforms, and the #1 selling Treasury and Capital Markets Solution for the sixth year running in the 2015 IBS Sales League Table.
Free Newsletter Sign-up