Aquila Capital Appoints Experts Who Responsible for Risk Parity Products and for Extending Systematic Strategies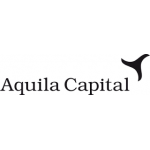 Aquila Capital Appoints Experts Who Responsible for Risk Parity Products and for Extending Systematic Strategies
Aquila Capital has expanded its quantitative investment expertise with the appointments of Urs Schubiger, Patrick Gander and Egon Rütsche. Under the leadership of Urs, the Systematic Trading Group will assume responsibility for the company's existing Risk Parity products and extend its range of systematic strategies.
The team shares a comprehensive and longstanding expertise in modelling and managing systematic strategies and combines more than 30 years of experience in asset management. Most recently, they worked for an alternative investment manager based in the US.
Urs held several senior management positions in different companies. He was a member of the management committee at Vescore AG and the Chief Investment Officer of 1741 Asset Management. Patrick led the research department at 1741 Asset Management where he was Co-Head of the Research Group. Egon was previously a senior researcher at Man AHL.
Roman Rosslenbroich, CEO and Co-Founder of Aquila Capital, said: "We have known Urs for many years and have the highest respect for his expertise. He and his colleagues share our passion for markets and quantitative strategies. In an environment of rapid digitalisation and with the exponential growth of data that influences decision-making processes, quantitative strategies that can process this development will be of ever growing importance."
Manfred Schraepler, Head of Financial Assets and Liquid Private Markets, added: "Financial Assets are an integral part of Aquila Capital's DNA. We expect that the market environment will remain challenging and see this as an opportunity to offer investors a broad range of liquid and diversifying investment strategies as an alternative to conventional investment solutions."
Lars Meisinger, Head of the Zurich office, commented: "Switzerland is an ideal location for our activities. Zurich offers an excellent academic background and pool of resources for the team to continuously expand its research."
Free Newsletter Sign-up