Allica Bank appoints Brandon Hall as Senior Business Development Manager for Asset Finance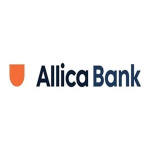 Allica Bank appoints Brandon Hall as Senior Business Development Manager for Asset Finance
Allica Bank, the business bank dedicated to empowering small and medium-sized businesses to succeed, has today announced the appointment of Brandon Hall as Senior Business Development Manager for Asset Finance.
Brandon will be working closely with Nick Baker, Head of Intermediaries, and Richard Cameron, Head of Asset Finance, to develop and deliver an industry-leading asset finance product to the broker and intermediary market. He will build on the success of Allica Bank's commercial mortgage products, by providing small and medium-sized businesses with access to finance using modern tools, backed up by human expertise.
Brandon joins Allica Bank with 25 years' experience in asset finance and banking, working both directly with businesses and through finance intermediaries. Allica Bank was especially interested in his broad base of knowledge, having operated across all forms of commercial and wholesale finance, lending to UK SMEs.
Most recently he was with Wesleyan Bank, where his role focused on the SME asset finance market. Brandon has also held senior leadership positions at Lombard Asset Finance – part of RBS – and Santander.
Brandon Hall, Senior Business Development Manager for Asset Finance at Allica Bank, said:
"Joining Allica Bank is a fantastic opportunity to work with a talented and fresh-thinking team to help build a bank focused on empowering small businesses to prosper. It is exciting to work within a bank that uses innovative technology, local industry experience, and human relationships to provide an exceptional service to all customers.
"I am looking forward to sharing my skillset and experience of working with the large incumbent banks to help develop the asset finance proposition here at Allica Bank. We will work to create a seamless and consistent digital journey for brokers and intermediaries, supported by human relationships and expertise."
Mark Stephens, CEO of Allica Bank said:
"Brandon's expertise and understanding of the banking and asset finance sectors will be a real boost for Allica Bank's continued expansion plans. He will play a central role in helping us forge strong relationships with brokers and intermediaries around our new asset finance proposition, which are key strategic markets for us.
"I look forward to Brandon's contribution as we continue to develop our suite of services designed to empower small and medium-sized businesses to succeed."
Free Newsletter Sign-up