Allegro Appoints New Chief Marketing Officer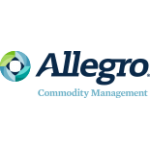 Allegro Appoints New Chief Marketing Officer
Allegro Development Corporation, a leading provider of commodity trading software, announced today the hiring of its new Chief Marketing Officer, Paul French, formerly Vice President of Marketing at Armor, Inc., a leader in cyber defense software.
Mr. French will oversee Allegro's marketing functions, including marketing strategy, lead generation, brand initiatives, product positioning, marketing measurement, campaigns, advertising, events and press and analyst relations.
"Paul's entrepreneurial background and deep familiarity with global software marketing and sales make him a perfect fit for our team," said Frank Brienzi, Allegro CEO. "Our aggressive plans for the future call for out-of-the-box thinking, and Paul will serve a key role in crafting our brand message as we take our new Horizon solution into markets worldwide."
Mr. French brings more than 20 years of sales and executive management experience to his post. Prior to his time at Armor, Mr. French served as Vice President of Sales, Product Marketing and, most recently, Market Strategy at Axway Software, a leader in software and services specializing in data flow. Previously, he worked as Director of Sales for Sterling Commerce; President and CEO of INGINIX Systems Corporation; Sales Manager at Yahoo!; and Vice President of Sales for start-up software provider, Internet Reports. He holds a degree in business management from the University of Texas at Dallas.
"I am extremely pleased to be a part of Allegro's new plans for expansion," said Mr. French. "Their product is exactly what the commodity market needs, and their people demonstrate a passion for excellence that is both exciting and inspiring at the same time."
Free Newsletter Sign-up