Advisory Board of The Talent Show Adds New Members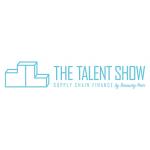 Advisory Board of The Talent Show Adds New Members
The Advisory Board supports the Corporate Financial Supply Chain Innovations Event in Greater Copenhagen April 26-27, 2016.
Magnus Lind, founder of Treasury Peer and co-founder of The Talent Show: "The Advisory Board supports our mission to be the corporate driven event for financial supply chain innovation. The Board decides the content, agenda and which vendors and banks to invite. With Treasury Peer's roots in treasury, we have extended to CFOs and Procurement Directors to bridge the stakeholders in the chain. Jesús Àngel García-Quílez Gómez, CFO at Abengoa, and David Loseby, Group Asset Management Director at Arriva are two much respected thought leaders bringing huge experience and perspectives to the Show. We are very happy to have them join."
The Talent Show attracts corporate executives from entire Europe, Middle East and North America for two days to improve and speed up the transition from old time financial transacting, to new collaborative and efficient, real-time, transparent ways of working throughout the whole corporate ecosystem of buyers, sellers and financiers.
Jesús Àngel García-Quílez Gómez adds: "The current financial innovations will change industries forever. Key for us is to exploit those innovations to bring improved client value. Innovating is much more than only a numbers game."
Corporate treasury, finance, procurement and sales are challenged by a megatrend consisting of many large game changers from the disruption of the financial supply chain (read: FinTech). The changes won't go by unnoticed at corporations.
David Loseby adds: "The more you work in different countries and in different languages the more you realise that across the functions we don't speak the same language. In short we may be listening very well, but what we are hearing may be different to what was being conveyed!"
The financial supply chain will be improved with all this new technology; such as introductions of real-time payments, increased transparency of transactions, improved financing techniques, big data analytics, and obviously reducing the waste (fees, release tied up capital and reduce time lags).
Free Newsletter Sign-up