Yolt announces API connection with Nutmeg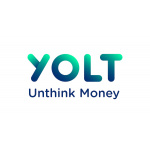 Yolt announces API connection with Nutmeg
Yolt, the smart thinking money app, has today announced a new API connection with Nutmeg, the digital wealth and investment manager. The connection means that Yolt users with a Nutmeg investment account can now see their portfolios directly within the Yolt app, alongside their other current accounts, savings, credit cards, pensions, and other investments.
Yolt users can analyse all their transactions across their accounts, plan budgets, monitor bills, track their spending and even switch their household bills, all within the app.
This latest integration means that Yolt now has live API connections with over 30 leading banks and other financial providers, via the UK's Open Banking initiative: including challenger banks, Monzo and Starling and the nine largest high-street banks.
Open Banking, which launched in 2018, allows consumers to take control of their own financial data and give their bank permission to share their transactional information freely and securely with approved third parties, such as Yolt. This has opened the market to a host of new tools and services which give consumers more ways to analyse and manage all aspects of their finances. Since making their first API call back in 2018, Yolt now makes 15 million API calls on average, each week – highlighting the ever-increasing demand for innovative products and services derived from Open Banking.
Pauline van Brakel, Chief Product Officer at Yolt comments: "Yolt has long-been a champion of API technology and a working proof-point for how the UK's Open Banking initiative is helping put consumers back in control of their finances. Today's announcement reflects our community's appetite for these connections and is testament to our work to ensure our users can access and manage their finances in the quickest and easiest way possible. Beyond this, we continue to look for opportunities to develop partnerships with other fintech's that share our aim of creating a truly 'open' financial experience for customers.
"Now, perhaps more than ever, we want to continue to deliver on our promise to empower people to be smart with their money, so our latest integration with 4* rated investment management platform Nutmeg is a fantastic milestone for Yolt and for our community."
Matt Gatrell, chief operations officer, Nutmeg, said: "Providing our customers with a single view of their wealth – be it their current account transactions, emergency savings pots, or their long-term investments – helps people to better understand their own financial position. Through the integration with Yolt, launched during UK FinTech Week, we're pleased to be connecting with other leading fintech providers to help make everyday finances quicker, simpler and more secure."
Free Newsletter Sign-up