WorldRemit To Launch Mobile Money Transfers in Sri Lanka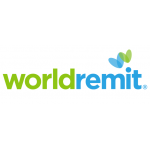 WorldRemit To Launch Mobile Money Transfers in Sri Lanka
WorldRemit, the 'WhatsApp of money', today launches instant Mobile Money transfers to Sri Lanka.
Customers in 50 countries can now send money direct to eZ Cash mobile wallets – just like an instant message.
WorldRemit's ground breaking mobile-to-mobile remittance service already enables people to send funds straight to Mobile Money wallets in countries across Africa, Asia and Oceania. Now customers can send instant, low-cost money transfers direct to the mobiles of family and friends in Sri Lanka.
eZ Cash is currently available to Dialog, Etisalat and Hutch subscribers, totalling 14 million people. Sri Lankans, even those without bank accounts, can use eZ Cash to send money to friends, pay water and electricity bills, shop for goods at physical merchants and online, and even pay for health or life insurance premiums.
It is estimated that there are around three million Sri Lankans living abroad. Remittances to Sri Lanka contributed $7.036bn to the Sri Lankan economy in 2014 – nearly 10% of total GDP – according to the World Bank.
Alix Murphy, senior mobile analyst at WorldRemit comments: "We already offer mobile-to-mobile money transfers for countries as far flung as Ghana, Indonesia and Fiji. We're delighted to roll out the same service to Sri Lanka – quick and convenient transfers that can be sent just like an instant message."
In early 2015 WorldRemit received a $100m funding round led by Technology Crossover Ventures.
Free Newsletter Sign-up