Worldpay WebDollar was integrated into Play'n Go gaming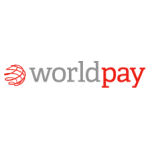 Worldpay WebDollar was integrated into Play'n Go gaming
The Worldpay WebDollar payment solution has been integrated into the new Play'n Go gaming platform to enable more currencies and a better service.
The partnership will enable gaming operators that use Play'n Go to support a broader range of payment methodologies and currencies, as well as offer a more customised gaming experience, in-app payments and so forth.
The new Play'n Go platform boasts a tailored cashier service, which supports multiple languages, 30 local currencies and 60 preferred payment types thanks to the deployment of Worldpay WebDollar.
It has been designed with mobile and tablet users in mind. The solution should help operators drive customer conversions across a wide range of mainly European markets.
Commenting on the installation, Robert Skogh, business development director of Play'n Go, said: "The operators we work with can now operate in 11 different languages, manage payments in multiple currencies, and support their customers' preferred payment types. We view these advances as crucial to mobile gambling, especially when it comes to delivering a seamless player experience."
According to Kevin Dallas, chief product and marketing officer for e-commerce at Worldpay: "People today want to be able to pay for games using whichever medium they feel most comfortable with. With our new partnership, Play'n Go's gaming partners will be able to support the cards and leading payment methods favoured by their growing global user base, which will go a long way in helping them boost conversions."
Free Newsletter Sign-up