Worldpay US boost consolidates BillingTree Payrazr Marketplace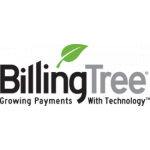 Worldpay US boost consolidates BillingTree Payrazr Marketplace
Payments
,
Infrastructure
Today BillingTree revealed that Worldpay US, the world's leader in payments processing technology and solutions, will extend its omni-channel payment solutions to their growing customer base with the Payrazr Marketplace. Available immediately are robust myPayrazr payment acceptance technologies including myPayrazr IVR.
myPayrazr IVR is a PCI/DSS and HIPAA compliant fully automated voice responsive system designed around customers who want to offer a simple-to-use omni-channel solution for expanding payment acceptance. myPayrazr IVR enables Worldpay customers to manage billing accounts and make real-time payments through a frictionless self-service IVR experience.
The integration with Payrazr Marketplace expands Worldpay's payment processing solutions and, as new Payrazr technologies are added, will be seamlessly available to Worldpay US customers.
"Today's consumer is highly connected. So, increasingly, our partners need to accept payments the way their customers want to pay," said Mike Frank, Senior Vice President and Head of Sales for the Worldpay US Corporate Business Unit. "Adding myPayrazr solutions to Worldpay's growing omni-channel payments offerings provides even more options for customers to accept payments over the phone and online."
"Teaming with Worldpay to offer BillingTree's myPayrazr solutions benefits everyone involved, it exposes more clients (and their customers) to cutting edge technology previously available only to our merchants, and in turn fuels continued enhancements and development to the suite," said Chad Probst, VP of Sales and Business Development at BillingTree.
Free Newsletter Sign-up