Wirecard Gains WMF as a Customer for Omnichannel Shopping Solution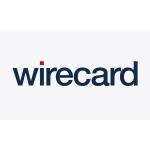 Wirecard Gains WMF as a Customer for Omnichannel Shopping Solution
Wirecard and WMF are teaming up to merge e-commerce with high-street retail henceforth. The electronic payment specialist is now working with one of Germany's largest retail chains on the integration of an omnichannel shopping solution in WMF stores. With this cooperation, the two leading companies are pioneering the path towards omnichannel solutions and at the same time presenting a vision of the future of retail.
The solution will allow WMF customers to choose products in store, order directly online and get it delivered at their doorstep. WMF has set up iPads in store on which the relevant app has been installed for this purpose. The app is directly linked with the online shop, creating a unified purchase experience across all channels. For Visa, MasterCard and Maestro customers, the solution presents further advantages: all payment-relevant data for card transactions is captured via the integrated mobile point of sale (mPOS) terminal (SPM2) before being displayed in the app by way of a Bluetooth connection. This means that it is not necessary to manually enter credit card data into the tablet device. Furthermore, UnionPay and the mobile Alipay app are accepted payment types.
"One of our stated objectives and promises to our customers was to create an uncomplicated and inspiring purchase experience across various sales channels. With the help of Wirecard, we have managed to do precisely this, making our vision of future retailing a reality", Hendrik Koepff, Head of Portal Management and Business Development at WMF.
Marion Laewe, Vice President Sales Consumer Goods at Wirecard, comments, "The shift in the retail landscape and the cross-channel challenges presented by this have long been part of Wirecard's vision – with this 'retail 2.0'-app we have now truly arrived in this future. We are delighted to follow this path together with WMF."
Within the framework of this partnership, Wirecard will assume responsibility for acquiring and will therefore process all payment transactions. Moreover, the payment provider will act as a technical interface as WMF will integrate Wirecard's mPOS Software Developing Kit (SDK).
The cross-channel shopping solution should be available to German, European as well as Chinese consumers. Wirecard and WMF launched this project in September, with the omnichannel solution initially integrated in one Munich store. This may be extended to up to four more stores during the initial pilot phase. The roll-out is then planned to the remaining 170 WMF stores in Germany.
Free Newsletter Sign-up