WEX Enters Into New Virtual Payments Agreement with Aquarium Software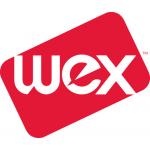 WEX Enters Into New Virtual Payments Agreement with Aquarium Software
Payments
,
Infrastructure
WEX Inc. announced a new virtual payments agreement with global insurance technology provider Aquarium Software. Aquarium specializes in developing solutions for niche insurance sectors including pet, travel and gadget. With the agreement in place, WEX is increasing its presence in the insurance payment space in both Europe and the US; this is the first insurance for the company's European entity.
Jim Pratt, SVP and GM for Virtual Payments, WEX Inc., said, "At WEX we continuously seek new ways to grow and expand our business offerings so that we can provide our customers with more powerful and effective solutions. Insurance is a key growth industry for WEX and we are truly excited about our co-operation with such an established technology innovator like Aquarium."
Mark Colonnese, Sales and Marketing Director, Aquarium Software, said, "As a global leader in dedicated software for the insurance sector, Aquarium is delighted to be working in partnership with WEX. Aquarium can now optimize an end to end payment solution which will further assist not only our pet insurance clients but also pet parents themselves. In future releases we look forward to using WEX's virtual payment gateway across other areas of our niche insurance technology business."
Pioneered in 2000, WEX virtual payments are available in all major international currencies and are used in over 190 countries worldwide and in more than 45 currencies.
Free Newsletter Sign-up