US payment market infrastructures support SWIFT gpi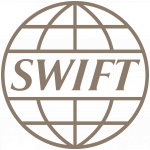 US payment market infrastructures support SWIFT gpi
Payments
,
Infrastructure
SWIFT announces today that the Fedwire® Funds Service of the Federal Reserve Banks in the United States and The Clearing House (CHIPS) have established local market practices for their participants that use the SWIFT global payments innovation (gpi) service.
Launched in February 2017, SWIFT gpi enables banks to offer an efficient, fast, more transparent and traceable cross-border payments service to their customers. SWIFT gpi includes the following key features: faster, same day use of funds (within the time zone of the receiving gpi member), end-to-end payments tracking, and delivery of unaltered remittance information.
Payment market infrastructures have a critical role to play in facilitating the end-to-end tracking of cross-border payments. As soon as an international payment reaches a domestic or regional market, payment market infrastructures typically come into the picture for local clearing and settlement. SWIFT gpi banks can already exchange gpi payments over the 56 SWIFT-connected market infrastructures, including EURO1 and TARGET2.
Since SWIFT gpi payments carry additional information in the messages to flag them as gpi, member banks need a standardised, local market practice in order for these payments to beexchanged through local clearing systems not using SWIFT. Having these market practices available for the major USD clearing systems will greatly increase the efficiency of tracking the status of cross-border payments.
Nick Stanescu, Senior Vice President and Head of Payments Product Management for the Fedwire Funds Service and the National Settlement Service, Federal Reserve Bank of New York, said, "By using a market practice to include a gpi tracking reference in the Fedwire Funds Service messages they send, our participants that are also SWIFT gpi members can be in a position to extend the benefits of SWIFT gpi to funds transfers that are made through the Fedwire Funds Service."
Jim McDade, SVP, Product Management at The Clearing House: "The Clearing House is pleased to join the world's payments market infrastructures in providing greater transparency in payments through SWIFT's gpi initiative. Our commitment includes aligning CHIPS formats with the gpi U.S. market practice, which will ensure payments carry the required information needed for the tracking of domestic and cross border wire payments, from origination through to the credit to the ultimate beneficiary's account.This transparency will improve efficiency, security and customer service."
SWIFT will continue to actively engage with other market infrastructure communities, including the Bank of Japan Financial Network System (BOJ-NET) and SIX's Swiss Interbank Clearing, for future gpi compatibility.
In addition, the High Value Payments Systems Task Force (HVPS+) – facilitated by SWIFT and sponsored by the Payments Market Practice Group (PMPG) – is currently establishing a set of global guidelines to ensure common identification of gpi transactions exchanged across market infrastructure communities planning to implement ISO 20022. This forms part of the Task Force's mission to develop global ISO 20022 market practice guidelines for HVPS with future ISO 20022 adoption plans.
"Support from the market infrastructure community is a key factor for success," adds Stephen Grainger, Head of North America at SWIFT. "Taking a standardised approach to identifying transactions for SWIFT gpi in these local clearing systems will reduce fragmentation and costs for banks. We look forward to working more closely with these and other market infrastructures as the industry realises its goal for faster, more transparent and traceable cross-border payments."
SWIFT gpi is now live with 12 major global transaction banks exchanging tens of thousands of gpi payments. Nearly 100 banks have signed up to SWIFT gpi and numerous additional banks are set to go live in the coming months.
Free Newsletter Sign-up