Uphold and IDFC Bank team up on cross border payments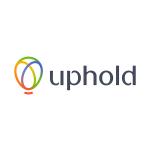 Uphold and IDFC Bank team up on cross border payments
Payments
,
Money Transfers
Uphold, the cloud-based financial platform, is launching its services into India. Now, Uphold members - in any market - can instantly send money or make payments to anyone in India, redeemable directly through any Indian bank.
"IDFC Bank intends to simplify any form of transaction through digital innovation," said Dr. Rajiv Lall, Founder MD & CEO, IDFC Bank. "We believe the benefits of today's digital money ecosystem should be available to just about everyone, across geographies and customer segments. Our partnership with Uphold will help us achieve that. It enables customers of IDFC Bank, as well as non-customers, to receive funds in a secure and simple manner. The partnership is subject to approval from the RBI."
Through partnership with IDFC Bank, Uphold members can create a secure one-time use code to email or text to anyone in India. The receipt can then instantly redeem the full value by entering the secure code through IDFC Bank's website and the funds will be transferable into any bank account in India.
"Receiving more than $72 billion in 2015, India is the largest remittance country. We are addressing common challenges that stem from a mobile-first population dispersed around the countryside that have had to rely on high-fee brick and mortar wire services far too long," said Anthony Watson, President and CEO of Uphold. "Now, Uphold creates a safe, easy and more affordable way to send money to anyone in India, from any device, knowing it is redeemable through any bank."
"Our partnership allows Uphold to bring more affordable, accessible and innovative solutions to the 1.2 billion people of India who rely on money transfers as part of their daily financial lives," said Mr. J. Mehta, Executive Director at Uphold. "Uphold's cloud-based platform also empowers those sending money better options, including free foreign exchange for currency conversions, and peace of mind that they can send any value at any time, safe, secure and instantly."
Opening services to the Indian market is another step towards Uphold's mission to bring the 2.5 billion underbanked accessible and affordable financial service solutions for fast, free, and easy movement of money.
Uphold's securecode program with IDFC Bank will be available across India in Q2 2016. Available now, any Uphold member can instantly convert any currency, in any amount of value into Indian Rupee for free.
Free Newsletter Sign-up