Uber Taps Its Global Payments Partner, Adyen, to Expand into Morocco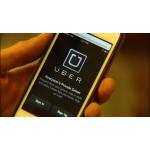 Uber Taps Its Global Payments Partner, Adyen, to Expand into Morocco
Adyen, a leading global payments technology company, today announced an expansion of its existing partnership with Uber – powering payments for the ride-hailing company's users in Casablanca, Morocco. Uber, now live in 58 countries, teamed up with Adyen to enable local users in Morocco to pay with locally issued credit and debit cards.
"Adyen continues to be a key strategic partner in addressing the many payments-related challenges of rapid international expansion," said Meryem Belqziz, UberCasablanca General Manager. "Their transparent philosophy, data-driven approach, and technical agility have made the partnership a natural fit."
Adyen first partnered with Uber to launch the Netherlands in 2012, and has since expanded into more than 50 markets on six continents. By adapting to regional variations in regulations and payment infrastructure, and by leveraging payment data across its portfolio, Adyen works with Uber to optimize authorization rates on a global scale.
"We are pleased to expand our partnership with Uber as it continues its explosive growth trajectory around the world. From the beginning, Uber required a dynamic, fast-paced payment processing partner that could adapt to the needs of one of the most innovative tech companies in the world; and we've been proud to serve as that partner across six continents," said Kamran Zaki, president of Adyen North America. "Collaborating with Uber has been a tremendously rewarding experience, and I look forward to blazing new trails together as we bring a seamless approach to in-app payments to the next 50 markets and beyond."
Free Newsletter Sign-up