Tsys Hits Prime licencing deal with Enfuce Financial Services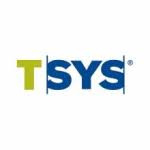 Tsys Hits Prime licencing deal with Enfuce Financial Services
Today TSYS announced that it has bound a PRIME software license and services agreement with Enfuce Financial Services. The Finnish-based payments services provider has strategic plans to grow its business across Scandinavia. Enfuce will operate PRIME in the Amazon Web Services (AWS) cloud environment to bring efficiencies to its operating model and allow it to compete in the region through its technology and superior value. This will be the first live operation of PRIME in a cloud environment, following successful end-to-end testing in December 2016.
"We're excited to launch our new services to the Nordics market. The Enfuce team is made up of passionate financial services and payments experts, and together with the power of PRIME and TSYS as a technology partner, we have a great opportunity for growth," said Monika Liikamaa, chief executive officer, Enfuce Financial Services.

TSYS' PRIME solution, designed for ease of integration, is a future-proof payments platform for issuing and acquiring, and continues to evolve to meet the needs of tomorrow's international markets through licensing, processing and hybrid operational models.

"Enfuce is taking a progressive step forward to operationalize PRIME in the cloud and further demonstrate its ability to support the local needs and innovation drivers across the Nordics," said Rene Kruse, chief operating officer and group executive, PRIME Business Solutions, TSYS. Enfuce has signed its first client in the region and will continue to extend its proposition to payment providers in Finland, Sweden, Norway, Denmark and the Baltics. It will provide full support for card issuance and secure payment processing, including payment account, loyalty, instalment, contactless products and more.
Free Newsletter Sign-up