TSYS and ibq signed Payment Agreement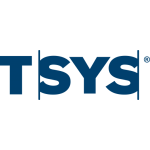 TSYS and ibq signed Payment Agreement
TSYS has expanded its footprint in Qatar, as International Bank of Qatar (ibq), one of the oldest banks in Qatar founded in 1956, has signed an agreement that licenses future-focused PRIMESMpayment solutions platform of TSYS.
ibq has selected PRIME to manage all of its Visa and MasterCard credit and debit card issuing and ATM acquiring business as part of a single-platform solution. ibq will benefit from PRIME's integrated capability for authorisation and switching, fraud monitoring and risk management, disputes and chargeback handling, and ATM management. ibq will further leverage PRIME's unique integration layer to enable greater interoperability with the bank's existing systems, allowing for operational and business improvements, while empowering its certified developers to develop against the integration layer whilst protecting their investment, and the security and performance of the core PRIME platform.
"TSYS has an established footprint in Qatar and is the leading partner of choice for licensed payment processing solutions," said Georges Hobeika, head of IT at ibq. "PRIME's future proof technology and architectural design allows for exceptional integration opportunities with third-party systems and full user empowerment and control to allow ibq to embrace innovation, without compromising security."
TSYS has approximately 400 clients across more than 80 countries around the globe. Its PRIME licensing footprint extends across the Middle East region, and is now licensed by 6 of the top 10 banks in Qatar.
"We're delighted to partner with ibq to further support the growth of the bank's services. TSYS' PRIME solution fully supports our people-centered payments approach to enabling businesses to grow and offer more payment choice and options to their respective markets," said Rene Kruse, group executive and chief operating officer, PRIME Business Solutions, TSYS International.
Free Newsletter Sign-up