Trustly to Power Online Banking Payments at Leading Online Fashion Retailer Boozt.com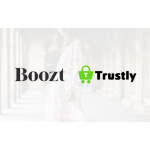 Trustly to Power Online Banking Payments at Leading Online Fashion Retailer Boozt.com
Trustly, the Swedish FinTech company, has partnered with Nordic online fashion retailer Boozt.com.
Trustly now enables Boozt's customers in Sweden and Finland to pay directly from their online bank account when shopping at Boozt.com. Trustly's online banking payment method is a preferred payment method for Nordic consumers, along with invoice and card. Trustly's payment method also minimises chargeback risks and simplifies the return process. Funds are returned to the bank account from which the payment was made without the need for manual administration on the merchant side.
– Our partnership with Trustly contributes to the customer experience at Boozt.com. Trustly has a proven track record of making the payment process seamless and convenient, said Peter G Jørgensen, Chief Marketing Officer at Boozt. It will also allow us to further simplify the refund process for our customers. This goes hand in hand with Boozt.com's focus on providing the best shopping experience, Jørgensen continued.
– We are delighted to partner with Boozt.com, one of Europe's preeminent online fashion retailers. A significant portion of Nordic consumers prefer to pay directly from their bank account and by offering them the possibility to pay with Trustly, the risk of cart abandonment in the checkout process is minimized, said Oscar Berglund, CEO at Trustly.
Free Newsletter Sign-up