Third Generation Point of Sale is Unveiled at Trustech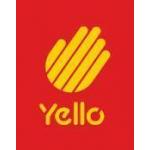 Third Generation Point of Sale is Unveiled at Trustech
Payments
,
Infrastructure
YelloPad, a revolutionary third-generation payment terminal, has just been unveiled at Trustech (formerly Cartes).
Co-created by payment experts, Mike Ausems and Daniel Maurice-Vallerey, and backed by former deputy CEO of Visa Europe, Philippe Menier, YelloPad is a fully integrated payments and marketing platform, highly flexible for both fixed and mobile usage, indoor and outdoor, and for a wide range of industries including retail, hospitality, healthcare and loyalty. Up until now, merchants have used separate point-of-sale systems that integrate with a third-party application or device to accept payments. Now, with YelloPad, a merchant need only use one single phablet device to deliver ordering, queue busting, marketing, customer browsing and of course, payment capabilities.
Last month, Forrester released a report predicting the ways in which the customer dynamic is set to change in 2017. Among the predictions was that one-third of companies in the B2C space will begin changing their business structure to get closer to the customer and effectively compete on the basis of experiences.
Mike Ausems, co-Chief Executive Officer and co-founder of Yello, says the next generation of payment terminals will enable businesses to get closer to their customers than ever before.
"Assisted sales and the phasing out of central cashiers are the tip of the iceberg of an on-going revolution in face-to-face checkout. Payments need to be quick, simple, secure and painless leaving the sales associate free to extend their relationship with the consumer who can then engage on their own terms - whether that be simply ordering and paying, getting attractive offers, browsing relevant apps and being rewarded in a way that is individually meaningful. We have created an affordable solution that payment processors, merchants, developers and consumers can use to increase revenues, reduce costs, share apps and provide feedback."
The same Forrester report said that CEOs and business leads will, in 2017, start to come to terms with the deep-rooted changes necessary to win in a customer-led and digital-centric market. Daniel Maurice-Vallerey - Co-Chief Executive Officer and Co-Founder, adds:
"Up until now, it hasn't really been possible to deliver the rich checkout experience at the point of sale that retailers and consumers are now demanding. Also current PIN entry shielding solutions are awkward and we have focused on that. Payment terminals have been disconnected from the rich, open Android application ecosystem. We wanted to offer acquirers and merchants a convenient platform for innovative value added services at point of sale. In addition, no easy way existed to buy and integrate a bankcard terminal, at scale, with a plug and play approach, and we have addressed that too.".
Yello is currently in discussions under NDA with leading names in retail, hospitality, healthcare and loyalty. With the power of data implicit in this new integrated point-of-sale, it is no coincidence that the first partnership being announced today is with Yoyo Wallet, the leading rewards and loyalty player who recently partnered with UK coffee chain, Caffe Nero.
Alain Falys, Co-Founder and CEO, Yoyo Wallet, says, "We're thrilled to be partnering with Yello, a leader in multipurpose terminals. For Yoyo Wallet, innovation around mobile transactions should go beyond just payment, and Yello does just that, creating a better in-store experience for both brands and their customers. That's why it makes perfect sense that the first app running on the YelloPad platform (Yello app store) is Yoyo Accept."
At the beginning of 2017 YelloPads will go through the required approvals and certifications, including EMV and PCI PTS security standards. Starting in April YelloPads will be gradually rolled out to acquirers and merchants.
Free Newsletter Sign-up