Tesco Bank Extends Tsys Payments Agreement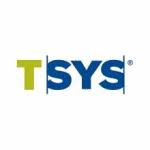 Tesco Bank Extends Tsys Payments Agreement
Tsys announced today that it has extended its payments agreement with Tesco Bank to continue supporting the bank's credit card business in the UK.
Under the agreement, TSYS will provide full customer account management services on its industry leading TS2® platform.
Tesco Bank aims to be the bank for people who shop at Tesco and provides 8.1 million accounts and policies to customers. The bank offers a full range of core retail banking and general insurance products to meet the needs of Tesco shoppers.
"TSYS has proven itself as the right partner for Tesco Bank as we continue to look for new and innovative ways to grow and improve our credit card business," said David McCreadie, managing director, Tesco Bank. "With their outstanding client service and deep understanding of our business, we're confident that they will continue to help us provide a seamless experience to our customers".
"This is a great example of how TSYS values long term client relationships," said Rob Hudson, group executive of TSYS International. "Tesco's market-leading retail experience together with TSYS' payments expertise has proven to be a dynamic combination in providing an outstanding cardholder experience."
Free Newsletter Sign-up