Ten-year contract of Barclaycard to provide financial services to TfL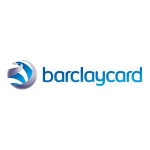 Ten-year contract of Barclaycard to provide financial services to TfL
Barclaycard, accountable for almost half of credit and debit card transactions in the UK, will keep on providing payment solutions to Transport for London (TfL) for the coming seven years, with a possibility to extend for a further three years. Over twenty years TfL and Barclaycard work together to transform travel payments across the nation`s capital city. Faster, easier and safer travel across London has been facilitated by the full roll-out of contactless payments on TfL in September 2014.
As TfL's merchant acquirer, Barclaycard has processed over 278 million contactless transactions - driven by journeys made on bus, Tube, tram, DLR, London Overground, TfL Rail, Emirates Air Line, River Bus and most National Rail services in London every day.
The renewed partnership will see Barclaycard continue to play a key role in delivering one of the UK's largest payments infrastructure projects by supporting TfL as its network grows beyond London. This includes providing contactless payment solutions for the Elizabeth line, which will see services running from Reading and Heathrow in the west to Shenfield and Abbey Wood in the east by December 2019.
To facilitate contactless payments on London's transport network Barclaycard worked with TfL to develop a unique solution which is compatible with the way TfL charges for contactless journeys. At the end of the day the cost of journeys are aggregated and checked against specially designed transit fraud and risk rules. Where applicable, they are also 'capped' at the cost of the daily or weekly travelcard, to ensure that customers always pay the lowest available fare for the journeys they make. Transactions are then processed through Barclaycard's transit enabled systems and the customer is billed with a single amount while also price-matching the Oyster system. Transactions which appear on the cardholder's debit or credit card statement are clearly identified and, unlike Oyster, no topping-up is required.
Since the introduction of contactless payments, TfL has seen the number of transactions made using 'touch and go' grow exponentially. Contactless transactions now represent almost four in ten (39 per cent) of all Pay As You Go (PAYG) journeys, with the number continuing to grow as commuters increasingly enjoy the speed, ease and flexibility that the technology brings.
Free Newsletter Sign-up