Team.blue and Clearhaus partner up, strengthening Nordic online stores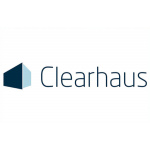 Team.blue and Clearhaus partner up, strengthening Nordic online stores
European webshop owners may soon bid their payment concerns farewell. A new partnership between two of the most innovative players in the European payment industry will ensure a smooth and streamlined payment process when selling goods online.
The payment institution Clearhaus and the major hosting company Team.blue today announce a pioneering partnership that will help Team.blue's 5.000 nordic webshops fully automate their payment processes. The solution comes after several years of slow payment solutions and brings delight among Team.Blue's customers.
"In the past, payment solutions have been expensive and time consuming. But Clearhaus offers a much smoother process. Their technology simply allows the money to enter my account faster. And it's just more fun to work with the innovative boy on the block than the older gentleman about to fall asleep," says Frank Bengtsson, Director of the Danish electricity provider, Nettopower. He continues:
"We really need to see something special if we are to change our payment systems. But Clearhaus is built in such a user-friendly way and that makes me sleep better at night. That is worth the shift for me as a business owner, " says Frank Bengtsson.
Getting rid of manual tasks
Team.blue, which is present in 10 European markets, is a European heavyweight in website hosting. With the new partnership, Team.blue's European customers will now be able to switch to Clearhaus' payment solution.
Clearhaus' technology ensures better support, fast integration and one of the most well-developed dashboards on the market, providing an overview of the payment process and swift problem-solving. The technology is user-friendly and fully automated. Completely in line with Clearhaus's high-tech reputation.
"The partnership makes it easy and quick to start accepting the payments. The integration is seamless, and thanks to Clearhaus' technology-driven approach to their products, we are able to automate a large number of tasks and eliminate almost all manual tasks on a daily basis," says Anders Eiler, Sales Director at Team.blue.
Partnerships provide innovative solutions
There are many different elements in a webshop - everything from building and hosting to storage and payment systems. Team.Blue's hosting platforms make it easy to handle all of these elements in one unified solution. The new integration with Clearhaus' acquiring service, combined with an OnPay gateway solution, means that it will be significantly easier to receive online payments according to Clearhaus CEO Claus Methmann Christensen.
"We share the same customer base as Team.blue, which is why integration makes perfect sense. Now we can offer online stores a unified solution where the integration between webshop systems and payment solutions is even better than what they used to be," he says.
According to Claus Methmann Christensen, the partnership with Team.blue ensures that the payment industry continues to innovate. Partnerships like these are thus beneficial to many European online retailers, which can now handle their payments much easier.
"Partnerships and integrations drive the payments industry forward and bring better technologies to the market. We work with over 30 payment systems across Europe and will continue to create new alliances in the coming years," says Claus Methmann Christensen.
Free Newsletter Sign-up