SWIFT Offers 200,000 EUR for FinTech Community to Leverage gpi Platform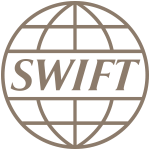 SWIFT Offers 200,000 EUR for FinTech Community to Leverage gpi Platform
SWIFT invites FinTech companies from around the world to develop new overlay services that leverage its SWIFT global payments innovation (gpi) platform. SWIFT will provide funding of up to 200,000 EUR for the two winning FinTech finalists of an Industry Challenge. The FinTech winners will work with banks on collaborative innovation concepts that solve additional industry challenges in cross-border payments on top of SWIFT gpi.
SWIFT gpi has prompted the largest change in cross-border payments over the last 30 years. As an initiative, it engages the global banking industry and solves core problems related to speed, transparency and traceability of payments. Since its launch in January 2017, gpi has dramatically improved the cross-border payments experience for corporate treasurers in over 85 country corridors. Key features of the gpi service include enhanced business rules and a secure tracking database in the cloud accessible via APIs, resulting in faster "same day credits" to end beneficiaries, transparency of fees, and end-to-end tracking of payments in real-time. A strategic roadmap includes the ability to immediately stop a payment and convey rich payment data. SWIFT gpi also explores new technology, running a Proof of Concept using distributed ledger technology to reconcile banks' nostro accounts in real-time.
To further enhance this experience, SWIFT is now launching the gpi Industry Challenge to encourage FinTech companies to build additional innovative overlay services leveraging the gpi platform, solving incremental challenges faced by corporate treasurers. These services can include, for example, enhanced invoice presentment and reconciliation to facilitate financial supply chains, exchange of supply chain documentation to improve global trade, exchange and interactive enquiry of account and processing conditions to improve end-to-end straight through processing, and providing additional party and transaction information to support compliance and sanctions screening of cross-border payments.
Wim Raymaekers, Head of Banking Market and SWIFT gpi Programme Manager at SWIFT says: "Rather than develop solutions in silo, companies - banks and SWIFT included, should open APIs to an ecosystem of partners. There are many companies out there with good ideas. SWIFT gpi is a great innovation in itself; with this industry challenge we want to foster additional collaborative innovation, drawing the best talents and thinking to our table."
Five FinTech companies will be invited to a gpi Industry Challenge workshop in Singapore on 13-14 September 2017, where they will receive coaching from FinTech experts and be in direct contact with 30 gpi member banks. Two FinTech winners will be selected and receive up to 100,000 EUR each to further develop their concept over a three month period with banks and SWIFT, getting exposure to the financial industry, and be presented at Sibos in Toronto in October 2017.
Kevin Johnson, Head of SWIFT's Innotribe Innovation Programmes adds: "SWIFT is about bringing added-value to its customers in response to a rapidly changing landscape. Collaboration across stakeholders is the key to success. This challenge draws on that unique focus and demonstrates that by leveraging the SWIFT gpi platform, we can meet the challenges of the financial community, together."
Free Newsletter Sign-up