Suvidhaa Infoserve Enters Into a Tie-Up with MobiKwik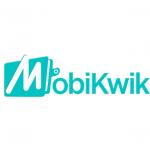 Suvidhaa Infoserve Enters Into a Tie-Up with MobiKwik
Suvidhaa Infoserve, a leader in the digital payments and remittances industry with 35 million unique customers, has entered into a tie-up with MobiKwik, India's largest independent mobile payments network that connects 30 million users with over 75,000 retailers.
The tie-up will enable customers of MobiKwik to recharge their mobile wallets from any of the 90,000+ Suvidhaa outlet across the country by depositing cash. This will overcome the barrier of recharging the wallet via credit/debit card or netbanking.
This partnership assumes a great significance as it brings into the fold of mobile eCommerce to even those customers who are yet unbanked or uncarded i.e., do not own debit cards or credit cards. Further, even those customers who are unwilling to opt for card payment or netbanking and are not confident about sharing their bank details due to security reasons, can now make cash payments through Suvidhaa outlets for cash loading in their MobiKwik m-wallets after downloading the app on their phones and registering themselves.
Through the mobile wallet (m-wallet) app, a registered customer can put money in his virtual wallet account with MobiKwik for paying for various e-services such as utility bill payments, recharges, instant money transfers, movie ticket booking, gifting, etc.
On the tie-up, Paresh Rajde, Chairman, Suvidhaa Infoserve, said, "Despite the fact that more than 600 million people in India own debit or credit cards, over 90% of our population still do not transact online. Our partnership with MobiKwik is yet another attempt to bridge this gap by offering various payment services to both evolved and non-evolved customers with the assurance of instant, safe and secure transactions."
Upasana Taku, Founder, MobiKwik, added, "We are excited to partner with Suvidhaa Infoserve to extend our value-based offerings to the masses in India, who do not have a debit card, credit card or netbanking service. Every Indian will now be able to go cashless in their daily purchases, be it buying groceries, booking train or bus tickets, transfering money to their friends or relatives, availing short term credit and shopping & eat out with the utmost ease."
Customers can download the MobiKwik application (app) from Google Play store, Windows store or Apple store or from http://www.mobikwik.com. After registering themselves by using their mobile number and email id, they will just need to walk into any nearest Suvidhaa store and get cash deposited in their MobiKwik wallet. Customers can then use their MobiKwik wallet across 8,000 merchants for daily shopping, also book train/bus tickets online, pay at Big Bazaar, Dominos, Big Basket, Sagar Ratna, Archies and Jabong among others.
Free Newsletter Sign-up