Subway To Join Forces with PayPal on Mobile Payments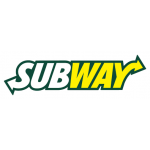 Subway To Join Forces with PayPal on Mobile Payments
Subway has unveiled new updates to its mobile app and website that will include more mobile payment options, as well as the capability to order on-the-go.
Subway has previously rolled out a mobile payment option created by Paydiant, a company acquired by PayPal in March 2015. However, details about the mobile payment service were kept on the down-low as the company continued to test it and train its employees.
Subway and PayPal are working together to turn on PayPal's OneTouch mobile checkout experience in an updated Subway app that work across the chain's 27,000 US locations by the end of 2015.
The app will allow Subway customers to build their sandwiches using their smartphones, pay ahead of time (or while in line), then pick up their bag and run when they arrive at the store.
Now that Paydiant is a PayPal company, it's moving to integrate PayPal's OneTouch mobile checkout into the Subway application as another checkout option, alongside the app's support for Apple Pay and Android Pay. The benefit to using PayPal OneTouch is that it works across all apps where PayPal is installed. This means end users only have to sign in one time in a supported app and then can skip logging in to PayPal the next time they check out in that same app or any other one.
Source: http://www.thepaypers.com/
Free Newsletter Sign-up