Seamless Distribution AB: US Patent Imminent for Seamless' SEQR Payment Solution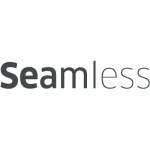 Seamless Distribution AB: US Patent Imminent for Seamless' SEQR Payment Solution
Stockholm Nasdaq-listed Seamless has obtained a Notice of Allowance (patent application no. 14/347,742) from the United States Patent and Trademark Office (USPTO) for its SEQR mobile payment solution. This implies that USPTO intends to announce the approval of the patent within three months following the payment of all fees.
The company's patent representative has confirmed that all patent fees have been paid and the patent is thus expected to be approved shortly, thereby providing important protection for SEQR in the US. The patent application relates to the central technology used in SEQR and is equivalent to the Swedish patent announced in March 2014.
"A patent in the US provides important protection for our SEQR payment solution in the world's largest market. The patent also demonstrates that SEQR has a significant technological edge over other payment solutions in the US," says Peter Fredell, CEO of Seamless.
Free Newsletter Sign-up