Sberbank Deploy Spire and Lanter Innovative Mobile POS Solution Across Four Major Russian Cities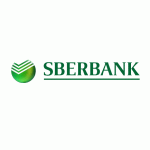 Sberbank Deploy Spire and Lanter Innovative Mobile POS Solution Across Four Major Russian Cities
Payments
,
Infrastructure
Spire Payments and its official Russian distributor Lanter have developed an innovative mobile POS solution to capture transportation and municipal payments in major cities throughout the Russian Federation. The initiative is spearheaded by Sberbank, the market-leading acquiring bank in the region and is driven by the desire to expand into new market sectors. This ground-breaking initiative has just been deployed in four major cities: Sankt Petersburg, Kazan, Saratov, Krasnodar, and is the start of an aggressive roll-out programme throughout the Russian Federation.
The solution comprises of a number of key components. Payments are accepted on Spire Payments' latest mobile POS platform: the SPg7. This extremely powerful, compact and secure (PCI 4.x) device operates over the GPRS mobile network and seamlessly processes chip & PIN, contactless and NFC transactions including PayPass, payWave, AndroidPay, ApplePay, SamsungPay, and GooglePay.
Lanter developed the bespoke application which resides on the SPg7 to allow processing of specific cards including local transportation and payment programmes. To allow the estate to be securely managed to the highest industry standards, Lanter also provide key injection and remote terminal management capabilities utilising Spire Payments' market-leading application suite.
Sberbank has over 16 thousand branches across the Russian Federation and offers a wide range of services including traditional deposits, money transfers, bank insurance and brokerage services. Sberbank is also the largest issuer of debit and credit cards and supports over one million enterprises.
Tai- Kei Cheung, President Spire Payments: 'We are extremely excited with this announcement since this is Spire Payments' first major project in the Russian Federation. Even more significant is Sberbank decided to utilise our market-leading technology and well-respected in-country partner Lanter over the competition. This project is an early indicator our aggressive geographical expansion plans are starting to gain traction and is the first of many announcements in the coming months.'
Free Newsletter Sign-up