SABB the first bank in the Middle East, North Africa & Turkey to go live with SWIFT gpi for Corporates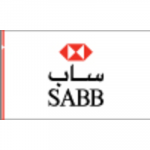 SABB the first bank in the Middle East, North Africa & Turkey to go live with SWIFT gpi for Corporates
The Saudi British Bank (SABB), one of Saudi Arabia's leading financial institutions, and SWIFT, global member owned cooperative and the world's leading provider of secure financial messaging services announce today that SABB is the first bank in the Middle East, North Africa and Turkey (MENAT) region to go live with SWIFT gpi for Corporates service (g4c). As part of the early adopters for g4c program, SABB and one of the leading global corporates are now the first in the region to go live on the service.
The news comes on the heels of the official launch of SWIFT gpi for Corporates on 19 July. The service enables multi-banked corporates to initiate and track payments across banks directly from their treasury/payment systems. In developing SWIFT gpi for Corporates, SWIFT worked with leading banks, corporates and treasury software providers. SABB joins the elite group of more than 50 global institutions on this service.
The first-of-its kind, this cross-industry collaboration builds on SWIFT's global payments innovation (gpi) service to further enhance the cross-border payments experience. This new standard enables application providers and banks to offer corporates better visibility and transparency, improving certainty of payments, traceability, exception handling and reconciliation directly in their treasury operations.
Onur Ozan, Head of the Middle East, Turkey & North Africa, SWIFT, says: "Banks around the world have embraced SWIFT gpi as the new standard for cross-border payments and are already delivering faster, more transparent and traceable payments to their customers. SWIFT gpi for Corporates takes this a step further, allowing corporates to track payments in real time and receive confirmation of credit in a consistent fashion, across multiple banks within their corporate treasury systems. This is exactly what corporates have had as a key ask from banks"
Majed Najm, Deputy Managing Director, Corporate and Institutional Banking, The Saudi British Bank, says: "We are excited to be the first bank in the MENAT region offering SWIFT gpi for Corporates and joining the team of more than 50 elite global institutions that offer SWIFT gpi for Corporates. Our corporate customers will now be able to rely on fast, efficient and transparent cross-border payments through a standardised gpi experience, enabling payment tracking and transparency directly into their ERP's and Treasury Management Systems. An increasing number of banks are offering SWIFT gpi tracking through their individual portals, which benefits companies track via bank specific platforms. However, for multi-national institutions, that have multiple local and international banking relationships, SWIFT gpi for Corporates provides a centralized view of multi-banking information enabling to track their payments in one place."
Launched in early 2017, SWIFT gpi already has almost 500 banking groups signed on to the service, and accounts for 55% of SWIFT cross-border payment traffic. More than 300 billion USD in SWIFT gpi messages are sent every day, enabling payments to be credited to end beneficiaries within minutes – if not within seconds.
Free Newsletter Sign-up