RS2 Acquires KALICOM Liebers Zahlungssysteme KG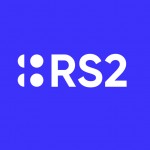 RS2 Acquires KALICOM Liebers Zahlungssysteme KG
RS2 Group, a global payments processing and technology provider, announced the closing of its acquisition of KALICOM Liebers Zahlungssysteme KG, one of the most successful commercial network operators for electronic, card-based payment systems in Germany.
The acquisition follows the groups announcement to enter the merchant direct acquiring business and represents along with the earlier announced foundation of RS2 Financial Services GmbH.
KALICOM provides RS2 with an attractive entry portfolio of more than 4.000 terminals and an existing merchant book combined with capabilities of selling, installing, servicing terminals and processing card transactions in the German market for small and mid-size accounts.
"We applied for Financial Institution License in order to start our own direct acquiring business starting in Europe" said Jens Mahlke, Group COO/CFO, who will also be heading the European Merchant Business activities. "In this respect, the business of KALICOM is complementing our service offerings to the merchants and it is a great continuation of our strategy to be one of the leaders in global acquiring and issuing worldwide".
The acquisition of KALICOM is a further step for RS2 to eliminate any dependencies on third parties to ensure first class services. At the same time, this gives RS2 a quick start into the German acquiring market.
Ralf Liebers, Founder and former Owner/General Manager of KALICOM said: "I am convinced that RS2, with its technology and global reach, is the best possible partner for the future of KALICOM and its employees"
Free Newsletter Sign-up