PXP Financial Empowers Scenic to Set Sail for a Seamless Payment Future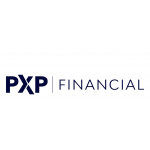 PXP Financial Empowers Scenic to Set Sail for a Seamless Payment Future
Leading payment services specialists, PXP Financial, has partnered with riverboat and discovery ocean cruise operator, Scenic Luxury Cruises and Tours, to empower it to set a new standard in ocean cruises for luxury and technology with a cashless payment system on board its newest "discovery yacht", Scenic Eclipse.
Launched in August 2019, Scenic Eclipse has been designed to deliver the ultimate experience of a lifetime for 228 guests, taking ocean cruising to a whole new level – marrying luxury, discovery and innovation - giving guests the opportunity to explore above and beyond what was previously imaginable. State-of-the-art design features and inclusions allow passengers to unlock destinations others can only dream of.
PXP Financial is helping the new ship to achieve this goal, working in partnership with MarineXchange (MXP) to deliver cashless payments via the MXP Ships Property Management System (SPMS).
The MXP SPMS offers secure card processing, facilitating direct payment by debit and credit card whilst the ship is at sea, eliminating the need for passengers to carry cash. Using PXP's technology, PXP helps increase efficiency and reduces shortfall debt by taking payments automatically. Payments are processed during and after the cruise has been completed, enabling payments to be made with and without a communications link to the mainland.
Explaining the benefits of the solution for the Scenic Eclipse, Franco Del Basso, PXP Director and Head of Business Development commented: "Working in partnership with MarineXchange we've delivered a payment platform designed to perfectly complement the experience and high level of personal service expected on a cruise. From the moment a customer embarks, the payment process has begun, and it doesn't end until they have disembarked. As some cruises can last months, it is a payments process that is like no other - integrating seamlessly into the overall customer journey to make their cruise experience every bit as relaxing, frictionless and care-free as expected."
Hans Heger, GM Operations, Scenic Discovery Yachts concluded: "Customers boarding a vessel at the cutting edge of technology and luxury like Scenic Eclipse expect an onboard experience free from worries and cares. Working with PXP Financial and MarineXchange, we're able to deliver this for our passengers, providing a seamless, frictionless payment offering that helps further enhance the luxury and ease of our ship-board experience. We're looking forward working with both organisations into the future."
To find out more about MXP SPMS, and about PXP Financial's offering for the cruise industry, visit: www.pxpfinancial.com.
Free Newsletter Sign-up