PumaPay unveils crypto-to-crypto conversion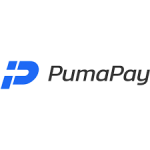 PumaPay unveils crypto-to-crypto conversion
PumaPay, the blockchain project company that developed the PullPayment Protocol, announces its new in wallet feature, Crypto-to-Crypto conversion, which provides users with the convenience to convert their tokens easily, without leaving the app.
PumaPay's latest feature is supported by Changelly, one of the most reputable and trusted cryptocurrency exchanges for converting between digital currencies. This exchange provides a wide range of digital assets for a seamless exchange. With Changelly, the PumaPay wallet will support crypto exchange between almost any ERC20 tokens. The feature is currently available in the Android version of the mobile wallet. The iOS app is now under review by Apple and will be available shortly. PumaPay will also add Bitcoin and enable the conversion of BTC to PMA in the upcoming weeks. Other major cryptocurrencies are also planned to be added to the wallet app.
PumaPay created PullPayment Protocol with the mission to bring crypto payments in daily life. Its innovative approach reverses the mechanisms of a transaction, enabling merchants to 'pull' crypto funds from their customers' account, thus supporting payment practices that have been impossible on the blockchain, including recurring payments with fixed and variable amounts, pay-per-use transactions, split payments, and more, enabling merchants to run their businesses the way they're used to with credit cards. PumaPay's PullPayment protocol provides the flexibility of crypto payments in day-to-day transactions through super-fast transaction processing time, and low fees.
"We're constantly working on further developing our solution and adding new features to our wallet. Changelly's crypto-to-crypto conversion gives our users a much easier way to exchange their cryptos within the PumaPay app, ultimately saving them time and money," says Yoav Dror, CEO of PumaPay.
"PumaPay is another great example of how a combination of innovative blockchain technologies and familiar credit cards payment methods can facilitate the penetration of crypto into the everyday aspects of our lives, thus bringing new members to the global crypto community. At Changelly we're happy to provide the most convenient crypto-to-crypto exchange option for PumaPay and therefore contribute to crypto mass adoption," CEO of Changelly, Ilya Bere admits.
Free Newsletter Sign-up