Payments Fraud Poses Risk to Retail Growth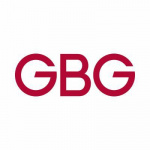 Payments Fraud Poses Risk to Retail Growth
Thousands of retailers and millions of shoppers are being targeted by fraudsters this weekend as the holiday shopping season begins, according to a comprehensive study by retail and fraud experts at GBG – the global identity data specialist.
With fresh figures showing the pendulum has swung from Black Friday and physical retail to Cyber Monday and ecommerce, the research shows this rise in digital-first holiday spending is mirrored by a spike in retailers and consumers affected by fraud – impacting an aggregate of over 24million retail customers during holiday shopping season.
Estimates suggest the 'Golden Quarter', running primarily between Black Friday promotion periods through to January sales, is now worth over £99bn to retailers in the UK alone. Yet, GBG – whose data experts work with, the Royal Mail, multinational banks such as HSBC and retail leaders including ASOS, Hotel Chocolat and Gymshark – predicts rising fraud levels could pose systemic risk to the retail sector and their customers during this period.
Research among 150 retail risk and compliance specialists revealed that:
18,243 fraud attempts, on average, were made against each UK retailer during last year's Golden Quarter – predicted to reach 20,000 this year, costing businesses £38,000 each
49% - less than half – of UK retailers feel prepared to fight off fraud this Golden Quarter
Fewer still (45%) say their third-party partners are likely fully prepared
Credit card fraud (11% say 'quite unprepared') and card-not-present fraud (10%) are the threats most worrying retailers ahead of this year's GQ; in comparison, they feel most prepared for refund fraud (95% said quite or fully prepared)
88% of retailers are ramping up spend on new technologies to fend off fraudsters: machine learning is seen as a silver bullet by most, with 41% of retailers investing in it to fend off fraud during the Golden Quarter, followed by geolocation and address capture/verification (37%)
37% are re-evaluating their supply chain and 34% are hiring additional staff to cope with the problem over the peak shopping season.
Matthew Furneaux, Director of Retail at GBG, comments: "Retailers continue to face headwinds – particularly those with a high street presence, as online consumers look for greater choice, lower prices and near instant deliveries and free of charge returns. As fraudsters increasingly look to exploit gaps during the busiest periods of spending, this has become the new imperative for the retail sector: using data and technology to fend off these threats while still providing trusted customers with an easy, quick and convenient check-out experience."
In a forthcoming report, GBG's research will also show the extent to which vulnerable consumers are at risk, and unable to agree on who is responsible for addressing the problem. For every UK retailer hit by fraudsters during the Golden Quarter, for instance, an average of 1,278 customers are affected.
The study among 2,000 UK consumers also found that:
Purchases found to typically attract the highest volumes of fraud victims are electronics (32%), homeware (31%) and travel (23%) – although other examples range widely, from vitamins to gifts for pets
Brits feel they could recognise and explain an instance of credit card fraud (72%) or identity fraud (71%). However, understanding of 'goods lost in transit' (39%), account takeover (35%), card-not-present fraud (29%) and number spoofing (20%) is significantly lower
Young shoppers are severely at risk. While 85% of Brits aged 55+ understand the risks of credit card or identity fraud, this plummets to around half for credit card fraud (53%) and identity fraud (51%) among 16-24 year olds
96% of UK shoppers believe more should be done to warn consumers of retail fraud risks
While many see government (50%) and banks (47%) as responsible, around 40% also suggest the retailers themselves should be doing more to protect themselves and their customers
Among UK fraud victims last Golden Quarter, the speed of resolution ranged from under a week (26%) to as long as 6 months (2%); around 6% have still not received compensation to this day
Carol Hamilton, Director of Fraud and Compliance at GBG, explains: "Shoppers across the UK are putting themselves at risk, prioritising cost and convenience over their own security – perhaps understandably expecting a range of groups like government and banks, which they hold accountable for addressing the problem – to be taking care of security in the background.
Less than 5% of UK shoppers say warranty and transaction protection is a valuable option that would encourage them to proceed with a purchase – a worrying attitude, given the methods currently used by fraudsters, such as pop up sites that deceive and scam shoppers."
Free Newsletter Sign-up