Payments Council Changed New Trade Association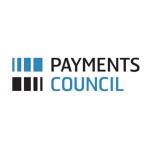 Payments Council Changed New Trade Association
Payments
,
Retail Banking
Payments UK succeeds the Payments Council, which oversaw the successful roll out of mobile payments tool Paym, the Current Account Switch Service and Faster Payments. However a bungled attempt to abolish cheques prompted the government to move to rein in the self-governing body.

In its new role, Payments UK says it will work closely with the Payment Systems Regulator (PSR) in its remit to promote competition and innovation across the sector.

Maurice Cleaves, chief executive of the body, says it will continue to look to the future, but unlike the Payments Council, has no quasi-regulatory role for strategy setting.

"In a matter of years, the sector has been transformed from just a handful of players to many hundreds and the regulatory agenda has changed significantly. Payments UK is set up to enable the industry to navigate through such change," says Cleave. "Over the coming months Payments UK will report on the industry's World Class Payments project, which sets out a vision of what payments of tomorrow could look like if they are built on customers' needs."

He says new full and associate members have already "expressed intent" to join Payments UK, with announcements to follow.
Free Newsletter Sign-up