Nium to power cross-border payments for Brazil's leading currency broker Frente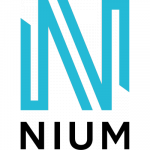 Nium to power cross-border payments for Brazil's leading currency broker Frente
Nium, the recently-rebranded (formerly, InstaReM) digital cross-border payments platform for consumers, enterprises and financial institutions, will now power cross-border payments for Frente Corretora de Câmbio, a leading foreign exchange broker in Brazil - known for its personalized and high-quality experience in financial and exchange advice. This is a significant move for Nium in its expansion plans into the Latin America.
Announcing the partnership, Prajit Nanu, co-founder and CEO of Nium said, "We are pleased to partner with Brazil's Frente Corretora de Câmbio to power their cross-border money transfers. Brazil is an important market for Nium, and with Frente partnership, we are looking to expand our presence in Latin America. With Nium's fast, secure and cost-efficient cross-border digital money transfer platform, customers of Frente will be able to realize quicker remittances, while being more confident about delivery times and payout amounts."
To start with, Nium will conduct outbound money transfers to the United States for Frente's clients and will extend its services to other countries including Japan, Australia, and Canada soon. Initially, the Nium-Frente partnership will serve retail customers, and the service will be extended to the corporate and SME customers in the near future.
Mr Ricardo Baraçal, Partner of Frente said, "This is a significant partnership for Frente, as we accelerate our pace of growth. Retail remittances is a growing market with overall outward remittancecs from Brazil having crossed US$ 2 billion. We are experiencing an increasing demand from our customers for cross-border payments services, especially to the countries like Japan, China, United States and in Europe, where Nium has strong presence. We are confident that the Nium's capabilities will strengthen our remittance platform in serving our clients."
Founded in 2017, the 2-year old Frente already ranks 20th biggest currency brokerage in Brazil and aims to reach the fifth place by the end of 2020. Frente offers its currency exchange via correspondents and has a 250-strong network of exchange correspondents. Frente offers remittances service on Ripple-powered Simple, which is not only its own remittance service, but also a white label platform for its partners, who can use their contacts to grow their business. Frente's Simple platform gives them the agility, fair price and safety. With growing interest in the Simple platform, Frente has been closing deals with large players in Brazil.
Free Newsletter Sign-up