NatWest's Asset Finance Division Lombard Launches Instant Agreement Tool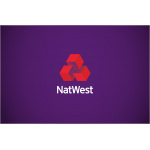 NatWest's Asset Finance Division Lombard Launches Instant Agreement Tool
NatWest's asset finance arm, Lombard, has today announced the launch of a new digital service that allows businesses to receive instant agreement to fund assets such as cars, vans, machinery and technology, up to a maximum of £250,000.
The new function, available through Lombard's website, allows customers to create a personalised quote across any one of 40 asset classes, with an instant decision provided at the end of a quick and simple application process.
The lender will offer the new service for assets including cars, vans, commercial vehicles, agricultural equipment and construction machinery; through to more specialist requirements including technology assets.
The feature is thought to be the first of its kind in the asset finance market; where other providers give indicative quotes, Lombard's new service is the first to provide a personalised quote and an instant credit decision across such an extensive range of assets.
Businesses can use any device to access the new service and Lombard will supplement the new option with one-to-one webchat and telephone support provided by their team of relationship managers in Lombard Business Direct.
Craig Leyland, Head of Asset Finance, Product and Propositions, Lombard, said: 'Our customers now have the ability to originate, fulfil and manage their asset finance requirements through the channel of their choice, and feedback continues to be positive. This is a great example of how we are accelerating our digital agenda to make it easier for our customers do business with us in a safe and secure way.'
Free Newsletter Sign-up