Moorwand unveils SEPA access for its Digital Banking service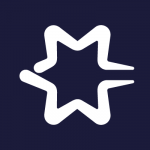 Moorwand unveils SEPA access for its Digital Banking service
Moorwand, a dedicated BIN sponsor that turns compliance into a competitive advantage, has today launched access to the SEPA initiative (Single Euro Payments Area) for customers of its Digital Banking service.
Access to SEPA connects Moorwand's client base – issuers – to an initiative for cross-border transactions that is active across 36 participating nations, including all EU member states and EEA members.
SEPA represents an addition to Moorwand's existing range of payment solutions for Digital Banking which encompasses: Faster Payments, BACs and Direct Debits. This extension marks the company's ambition to help its customers meet growing consumer demand for cross-border payment options, greater convenience and an increasingly diverse range of banking and payment services.
"Innovation is vital if new services are going meet the needs of 'I want it now' digital natives," said Robert Courtneidge, CEO of Moorwand. "However, as consumer fintech has boomed, so has the demand for more intuitive, imaginative financial services, as well as convenient access to now 'tablestakes' services like cross-border payments. But consumers cannot stand friction – if a wire transfer across the continent isn't fast or seamless – they won't wait, they will simply walk."
Robert continued, "Moorwand is helping its customers meet these building pressures to deliver with deep regulatory knowledge to build services firmly anchored in compliance but at the edge of innovation. With access to Faster Payments, BACs, Direct Debits and now SEPA from a single compliant connection, our customers will be able to offer a fuller range of payment options to an increasingly demanding set of consumers and in an age of continuous innovation."
Free Newsletter Sign-up