Masterpass Introduced Bots on Messenger with FreshDirect Subway and The Cheesecake Factory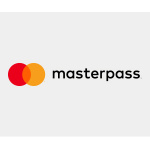 Masterpass Introduced Bots on Messenger with FreshDirect Subway and The Cheesecake Factory
Masterpass-enabled bots work across multiple verticals – from restaurants to retail – making conversational commerce frictionless while delivering a more personalized experience. The bots allow consumers to engage with brands in new places where they are already spending their time, as messaging apps and platforms like Messenger currently represent many of the top 10 global apps used by billions of people worldwide. The bots will also support all Masterpass-enabled wallets from banks including Citiand Capital One.
"The Mastercard vision is to support all forms of commerce – addressing the full range of merchant experiences and consumer needs, and ensuring that every one of our accounts is as digital as the people using them. Masterpass-enabled bots on Messenger offer both merchants and consumers innovative, compelling and secure digital payments on an extremely popular and active platform," said Garry Lyons, Chief Innovation Officer, Mastercard.
FreshDirect – FreshDirect is an online fresh food grocer delivering to residences and offices throughout seven states, including the New York City and Philadelphia metropolitan areas, and the District of Columbia. Working with Mastercard, FreshDirect now makes it easy for customers in those markets to browse, shop and purchase their groceries directly within Messenger. [video]
Subway – Subway restaurants, the world's largest restaurant brand, is launching a bot for Messenger that enables guests to order a sandwich or salad with their choice of fresh vegetables, cheese, sauce and toppings as well as chips, cookies and drinks. The bot deployed today to more than 26,500 Subway restaurants in the U.S. Guests can checkout securely using Masterpass. [video]
The Cheesecake Factory – Consumers looking to purchase personalized gift cards can now do so simply with just a few clicks and keystrokes within Messenger. [video] To enable this, The Cheesecake Factory uses CashStar's real-time gifting capability, which instantly approves and activates gift cards. The Cheesecake Factory is the first brand in CashStar's portfolio of leading merchants, retailers and restaurants to implement the bot capability for Messenger.
Masterpass-enabled Bots on Messenger Drive Conversational Commerce
"We are thrilled to partner with Mastercard to deliver a conversational shopping experience, offering our customers a new option to seamlessly shop for groceries," said FreshDirect CEO and co-founder Jason Ackerman. "As a food tech company, it's our mission to keep fresh at everyone's fingertips. By harnessing the power of Messenger, we're able to engage with our customers on a platform that fits their lifestyle and allow them to easily shop FreshDirect as well as collaborate on carts with family and friends."
"Our bot for Messenger, deployed in more than 26,500 U.S. Subway restaurants, is the largest deployment of a Messenger bot in the restaurant industry. We're proud to offer our guests an innovative new way to order and pay outside the restaurants," said Carman Wenkoff, Subway's Chief Information and Digital Officer. "This is a new initiative in the quest to enhance the guest experience."
"The Cheesecake Factory is known for delicious, memorable food and wonderful hospitality, and we are always looking for ways to further enhance our guest experience," said David Gordon, President of The Cheesecake Factory Incorporated. "Through this commerce-enabled bot we are able to leverage a new engagement channel with our guests. The bot experience delivers the convenience of customizing a gift card through Messenger integrated with Masterpass payment functionality to enable a simplified checkout experience."
Earlier this year, Mastercard opened up its experimental Masterpass Chatbot API on the Mastercard Developers platform to help merchants begin to test the technology and enable commerce within their own branded solutions across multiple channels and digital platforms. Mastercard and Turkish mobile retailer Getir developed a Masterpass-enabled bot that allows consumers to shop and pay for more than 600 everyday items within Messenger, receiving guaranteed 10-minute delivery of their purchased goods.
Free Newsletter Sign-up