Mastercard Start Path Program Helps More Startups Thrive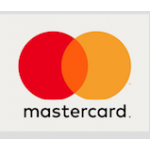 Mastercard Start Path Program Helps More Startups Thrive
Payments
,
FinTech StartUps
Startups from around the world are developing niche technologies that are making life simpler and more convenient, but they struggle to find the right partners that can take their solutions farther.
To help them make a bigger impact, Mastercard today welcomed 11 new startups to the eighth wave of the Mastercard Start Path program. Mastercard Start Path is the company's global initiative to provide startups with the operational support and commercial access needed to scale.
The startups span eight countries and are developing a variety of tools to help businesses manage their daily tasks, sell to customers overseas, and better engage consumers in an increasingly digital world.
"Startups need the right digital tools to thrive, whether they're just getting started or keeping up with customer demands," said Amy Neale, vice president, Mastercard Start Path. "Start Path is a proven way to raise their visibility and bring them the experience and knowhow they need to launch pilots and scale."
The full list of new Start Path companies includes:
Free Newsletter Sign-up