Mastercard Commits to Reaching 1 Million Women Entrepreneurs Through Path to Priceless Initiative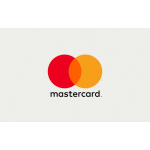 Mastercard Commits to Reaching 1 Million Women Entrepreneurs Through Path to Priceless Initiative
A desire to problem-solve lies at the heart of young women entrepreneurs and this desire starts at a young age. In fact, a recent study* commissioned by Mastercard found that fifty two percent of Gen Z and 44 percent of Millennial women cited being able to help others as an important factor in determining their future or current career path. Mastercard knows that women have the ideas and passion that can Start Something Priceless, but sometimes the path to actualizing those ideas isn't easy, especially when starting your own business.
To reaffirm its commitment to women entrepreneurs, Mastercard is launching Path to Priceless to shine a light on their journey and provide a curated calendar of physical and digital advisement and mentorship opportunities, extending its partnership with Create & Cultivate, and introducing the Her Ideas community in partnership with Hello Alice, where members can access learning modules, tools and more.
"Women small business owners are already making their mark despite the challenges before them, and it's our intention to clear that path so that their ideas can reach their full potential," said Cheryl Guerin, executive vice president of North America Marketing & Communications for Mastercard. "While we're starting with a goal of 1 million owners, we're creating opportunities for all. Our hope is that any woman owner who can benefit from the advisement, mentorship and community we are bringing to life will join us."
The Path to Priceless: Amplifying the Impact of Women Business Owners
Access to mentorship programs and connecting with like-minded owners were top cited means of advancing female entrepreneurs, according to Mastercard research. To help women business owners continue their positive impact on the community, additional resources are now available through:
Advisement and Mentorship IRL with Create & Cultivate: Working with some of the most forward-thinking women and motivational entrepreneurs, Mastercard and Create & Cultivate are sparking a 365-day conversation to empower female small business owners through conferences, panel discussions, networking opportunities and one-on-one mentorship. Create & Cultivate event details can be found here.
Her Ideas Community Launch: In partnership with Hello Alice, a digital platform helping underserved communities build and grow their business, Mastercard is launching a community dedicated to delivering networking opportunities, as well as access to tools and learning catered to the specific needs of women business owners.
"As a founder myself I know all too well the challenges that face you when you're trying to build a grow a business and to have a brand like Mastercard showing up for all of us and committing in such a significant way to providing access to what our community needs is tremendous," said Jaclyn Johnson, CEO and founder of Create & Cultivate.
Capital and mentorship are critical to ensure business for all," said Carolyn Rodz, CEO and Co-Founder of Hello Alice. "By partnering with Mastercard, we can bring the power of Hello Alice together with their vast insights and resources to create a place that owners can come to when they have questions, need advisement or want to hear from others forging a similar path."
Free Newsletter Sign-up