LendInvest Receives First European rating for a P2P Platform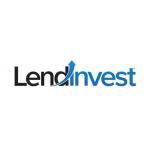 LendInvest Receives First European rating for a P2P Platform
LendInvest has confirmed that it has received the first European rating from a regulated credit rating agency for a peer-to-peer platform.
LendInvest received a rating of SQ1, from ARC Ratings, which is the highest rating possible from the agency. The rating was a Quality Assurance Rating, which assessed LendInvest's ability to originate deal-flow, and its underwriting and servicing capabilities.

ARC Ratings is a registered Credit Ratings Agency with the European Securities and Markets Authority. The rating that they have given to LendInvest, is the first rating from a regulated credit rating agency for a peer-to-peer platform in Europe.

The rating for LendInvest, comes off the back of the news last week that LendInvest has just done the largest Series A fundraising for a UK FinTech business, having raised £22m from a listed Chinese technology company.

ARC Ratings commented:
"LendInvest displays strong corporate governance, a high level of transparency, and extensive systems and controls... The primary servicer rating [SQ1] reflects LendInvest's robust internal controls/systems, servicing experience in the real estate lending and collections industry, and recent financial performance."

Christian Faes, LendInvest CEO, commented:
"The fact that LendInvest was able to get a rating from a regulated credit rating agency, is a positive step for the whole peer-to-peer marketplace lending market in Europe.Credit ratings agencies are understandably cautious when looking at new business models like marketplace lending. However, this represents a move towards the mainstream for peer-to-peer and marketplace lending, and a real coup for LendInvest."
Free Newsletter Sign-up