Korean Fintech Startup BrilliantTS Launched Smart Multi Card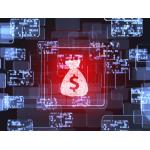 Korean Fintech Startup BrilliantTS Launched Smart Multi Card
Payments
,
FinTech StartUps
BrilliantTS embraces the plastic credit card and turns it into all-in-one payment solution.
The company reveals Brilliant Card—the world's first smart multi card—at Consumer Electronics Show (CES) 2016 in Las Vegas this January.
Brilliant Card™ is a smart multi card storing up to 30 cards including credit, debit, membership, employee ID cards and an OTP. BrilliantTS owns its Multi-IC Technology, which enables one single IC chip to store multiple credit card information.
Since many merchants are not equipped with latest terminal devices or NFC (Near Field Communications) readers, Brilliant Card™ can consolidate your wallet into one card with both convenience and security.
Using BUS Package (Brilliant Ultra Slim Package) method, BrilliantTS produces Brilliant Card™ just as the same size and thickness of standard plastic credit card featuring magnetic, IC chip, NFC and Bluetooth technology.
Embedded Dynamic Magnetic Stripe Emulator enables dozens of card information to be printed out in one magnetic strip. When you select the card you want to use, the emulator sends a signal to reprogram the magnetic strip.
"The true value of Brilliant Card™ is that it reduces technology gap between users and merchants. Users and credit card affiliated stores can use and accept the card without any additional device replacement," said Jaehun Bae, CEO at BrilliantTS. "As expected that Brilliant Card™ will be released at CES for the first time, we are planning to introduce it to overseas financial markets sequentially in North America and Europe."
Free Newsletter Sign-up